Mr. Coffee Iced Coffee Maker BVMC-ICM (2128308). Manual. Review.
Mr. Coffee Iced Coffee Maker BVMC-ICM (2128308) with Reusable Tumbler and Coffee Filter.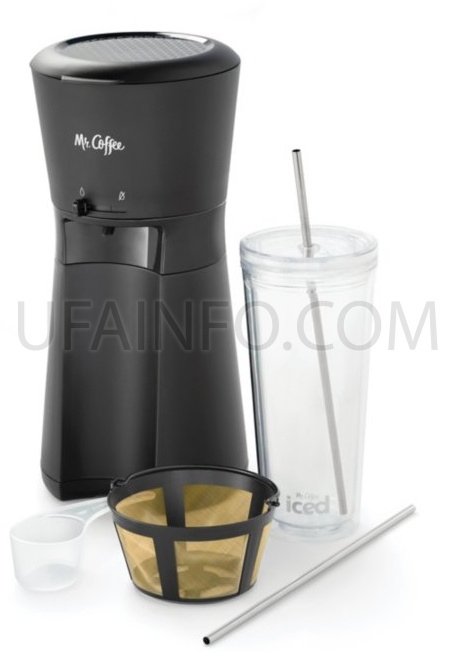 When using electrical appliances, basic safety precautions should always be followed to reduce the risk of fire, electric shock, and/or injury to persons including the following:
1. Read all instructions.
2. Do not touch hot surfaces. Use handles or knobs.
3. To protect against electric shock, do not place or immerse cord, plugs, or appliance in water or other liquid.
4. This appliance is not intended for use by children or by persons with reduced physical, sensory, or mental capabilities, or lack of experience and knowledge. Close supervision is necessary when any appliance is used near children. Children should be supervised to ensure that they do not play with the appliance. Keep the appliance and its cord out of reach of children.
5. Unplug from outlet when either the appliance or display clock (if provided) is not in use, and before cleaning. Allow to cool before putting on or taking off parts, and before cleaning the appliance.
6. Do not operate any appliance with a damaged cord or plug or after the appliance malfunctions, or has been damaged in any manner. Return appliance to an Authorized Service Center for examination, repair or adjustment. Do not attempt to replace or splice a damaged cord.
7. The use of an accessory not recommended by the appliance manufacturer for use with this appliance may result in fire, electric shock or injury to persons.
8. Do not use outdoors.
9. Do not let cord hang over edge of table or counter, or touch hot surfaces.
10. Do not place on or near a hot gas or electric burner, or in a heated oven.
11. Always attach plug to appliance first, then plug cord into the wall outlet (for appliances with detachable cords). To disconnect, turn any control to the off position, then remove plug from wall outlet.
12. Do not use appliance for other than intended use.
13. All lids should be closed during use.
14. Scalding may occur if the lid is removed or brew basket door is opened during or immediately after the brewing cycles. Contents may be hot. Allow to cool before opening the lid.
15. The container is designed for use with this appliance. It must never be used on a range top.
16. Do not set a hot container on a wet or cold surface.
17. Avoid sudden temperature changes, such as rinsing, washing, filling, or immersing a hot container with cold liquids.
18. Do not use a cracked or chipped container or a container having a loose or weakened handle.
19. Do not clean container with cleansers, steel wool pads, or other abrasive material.
20. WARNING: TO REDUCE THE RISK OF FIRE OR ELECTRIC SHOCK, DO NOT REMOVE THIS COVER. NO USER–SERVICEABLE PARTS INSIDE. REPAIR SHOULD BE DONE BY AUTHORIZED SERVICE PERSONNEL ONLY.
Поляризованный штекер.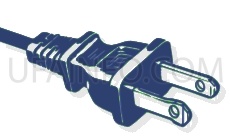 Этот прибор имеет поляризованную вилку (одно лезвие шире другого). В целях безопасности для снижения риска поражения электрическим током эта вилка предназначена для установки в поляризованную розетку только одним способом. Если вилка не полностью вставлена в розетку, выверните вилку наизнанку. Если он все еще не подходит, обратитесь к квалифицированному электрику. Не пытайтесь нарушить эту функцию безопасности или каким-либо образом изменить вилку. Если вилка свободно входит в розетку переменного тока или если розетка переменного тока кажется теплой, не используйте эту розетку.
POWER CORD INSTRUCTIONS. Mr. Coffee Iced Coffee Maker BVMC-ICM (2128308)
A short power-supply cord (or detachable power-supply cord) may be provided to reduce risks resulting from becoming entangled in or tripping over a longer cord. Longer detachable power-supply cords or extension cords are available and may be used if care is exercised in their use. If a long detachable power-supply cord or extension cord is used:
a. The marked electrical rating of the detachable power-supply cord or extension cord should be at least as great as the electrical rating of the appliance;
b. If the appliance is of the grounded type, the extension cord should be a grounding type 3-wire cord; and
c. The longer cord should be arranged so that it will not drape over the counter top or table top where it can be pulled on by children or tripped over unintentionally.
Do not pull, twist or otherwise abuse the power cord.
PRODUCT NOTICES Mr. Coffee Iced Coffee Maker BVMC-ICM (2128308)
1. Place the appliance on a hard, flat, level surface to avoid interruption of airflow underneath the coffeemaker.
2. Glass decanters only: Discard the decanter immediately if it is ever boiled dry.
3. Glass decanters only: Protect the decanter from sharp blows, scratches or rough handling.
4. Do not operate the appliance with an empty water tank.
5. Keep the area above the appliance clear during use, as hot steam will escape the appliance.
DO NOT ALLOW CHILDREN OR PERSONS WITH REDUCED PHYSICAL, SENSORY, OR MENTAL CAPABILITIES, OR PRONE TO FALLS FOR ANY REASON, TO HANDLE, USE OR PLAY WITH METAL STRAWS. KEEP AWAY FROM CHILDREN.
DO NOT USE METAL STRAWS WHILE ON WET OR SLIPPERY SURFACES, RUNNING OR JOGGING.
DO NOT USE METAL STRAW IF IT HAS BEEN PLACED IN THE FREEZER. ALLOW TO WARM TO ROOM TEMPERATURE BEFORE USING.
GET TO KNOW YOUR Mr. Coffee Iced Coffee Maker BVMC-ICM (2128308)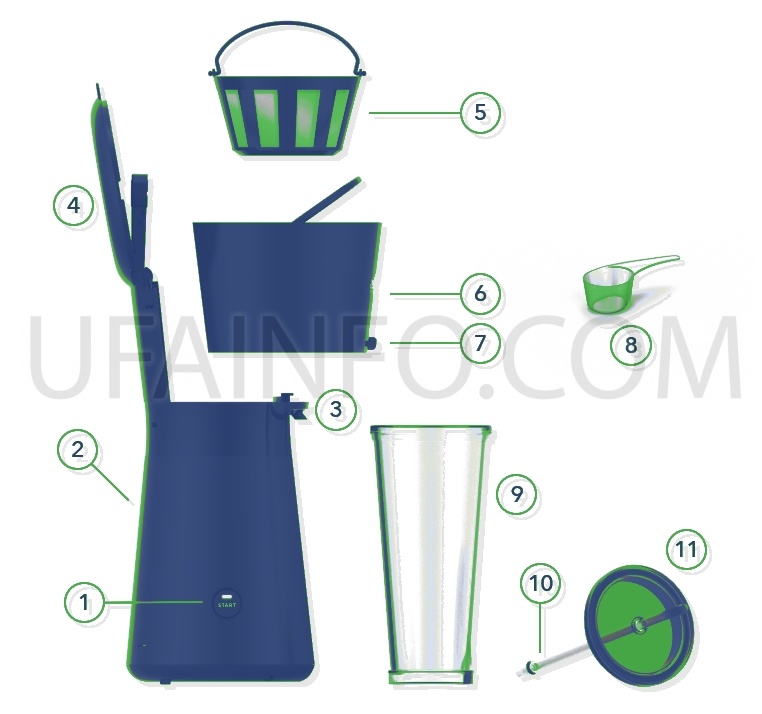 1. Start button – press to start; unplug to pause brewing. Plugging back in will resume brewing and unit will turn off automatically once brewing is complete
2. Base & water reservoir – pour water in here (do not place ice in the water reservoir)
3. Brew spout
4. Lid
5. Reusable coffee filter – is dishwashable
6. Brew basket – insert filter filled with grounds here
7. Drip-stop – slides open to allow the flow of coffee and closes to stop dripping on the counter when brewing is finished
8. Scoop – use to measure coffee grounds
9. Tumbler – is double-wall insulated and BPA free
10. Tumbler straw
11. Tumbler lid
CLEAN ICED COFFEEMAKER BVMC-ICM (2128308) BEFORE FIRST USE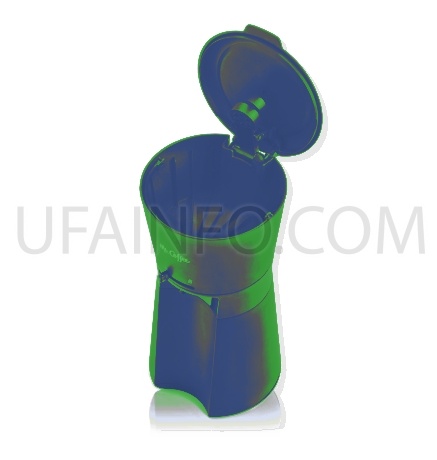 Just follow these simple steps:
CAUTION: To avoid potential damage to the unit, do not plug in machine without water in unit.
1. Wash the tumbler, lid, straw, coffee filter and brew basket in a mixture of mild detergent and water. Rinse each thoroughly.
2. Start with the unit unplugged. Fill tumbler with water to the water line and pour into reservoir. Replace brew basket in position and nylon filter into brew basket. Slide brew spout to open.
3. Position tumbler under brew spout, plug in unit and press START. Note: The unit is on when the LED is lit.
4. When brewing is complete, discard water from tumbler and rinse tumbler thoroughly with clean water.
5. Your Iced Coffeemaker is now ready for use!
LET'S MAKE ICED COFFEE! Mr. Coffee Iced Coffee Maker BVMC-ICM (2128308)
1. Start with the unit unplugged.
WARNING: To prevent injury from hot steam or potential damage to the unit, do not plug the unit in until the water is in the reservoir and the tumbler is put in place under the drip spout (step 9).
2. Fill the tumbler 9 to the "WATER" marking with clean, filtered water.
3. Lift the lid 4 of the unit and remove the brew basket portion , exposing the water reservoir.
4. Pour the water into the reservoir 2.
Note: Never fill water reservoir above MAX fill line.
5. Place the brew basket back on top of the reservoir. Place the reusable coffee filter 5 into the brew basket.
6. Slide drip-stop switch to open 7.

7. Using the coffee scoop 8, pour 1 level scoop of grounds into the provided reusable coffee filter. Close the lid.
Note: If you want a bolder cup of iced coffee, you can use 1½ - 2 scoops of grounds.
Note: This machine is also compatible with standard 12-cup basket style paper coffee filters. If desired, use the paper filters in place of the included reusable coffee filter.
8. Fill the tumbler with large ice cubes to the "ICE" marking.
9. Place tumbler full of ice under drip spout and plug unit in. Press the "START" button 1 and ensure the LED is illuminated.
10. Wait 3-4 minutes for brewing to complete. Once dripping slows and stops, slide the drip-stop to closed to stop the flow of coffee.

11. Add in your favorite coffee mix-ins for coffee just how you like it.
12. Insert straw 10 in lid 11, place lid on tumbler, and enjoy!
HOW TO CLEAN YOUR ICED COFFEEMAKER Mr. Coffee BVMC-ICM (2128308)
Minerals (like calcium and limestone) found in water can leave deposits in your iced coffeemaker and affect its performance. Decalcifying your iced coffeemaker is an important part of ensuring your coffee always tastes great! We recommend decalcifying your iced coffeemaker once per month to keep it at peak performance. It's an easy process – see below:
1. Prepare 1 cup (8 oz.) of undiluted, white household vinegar. Pour the vinegar into the water reservoir.
2. Place the reusable coffee filter (or a standard 12-cup basket filter) into the brew basket and close the lid.
3. Place the tumbler under the spout and press the START button to run a brew cycle.
4. Once the iced coffeemaker has shut off, discard the contents of the tumbler. Remove the reusable coffee filter or paper filter from the brew basket.
5. Rinse out the tumbler, reusable coffee filter and brew basket with clean water.
6. Fill tumbler to "WATER" marking with clean water and pour water into the water reservoir.
7. Place tumbler under spout and press "START" button to run a brew cycle.
8. Discard water and rinse tumbler thoroughly with clean water.
9. Repeat steps 6-8 one more time, to ensure the iced coffeemaker is thoroughly rinsed.
Your iced coffeemaker is now clean and ready to brew delicious iced coffee whenever you need a pick-me-up!
DISHWASHER SAFE PARTS OF YOUR ICED COFFEEMAKER Mr. Coffee BVMC-ICM (2128308)
To thoroughly clean your iced coffeemaker, you can put the following parts into the top-rack of the dishwasher:
1. Reusable coffee filter
2. Brew basket
FAQ Mr. Coffee Iced Coffee Maker BVMC-ICM (2128308)
SHow does it work?
The Mr. Coffee Iced Coffeemaker uses RapidChill brewing to brew hot concentrated coffee directly over ice to ensure the freshest flavor. By using just the right amount of coffee, water and ice, the iced coffee still tastes great even as the ice melts. This is because it uses similar amounts of water as traditional hot coffee - just some of it starts out as ice!
My iced coffee is not strong enough for my taste – how do I make stronger iced coffee?
No problem – everyone's tastes are different! Add another half scoop of coffee grounds into the reusable coffee filter next time you make iced coffee. If that's still not strong enough, try a full extra scoop. Add until you find the perfect ratio for you!
Why is there no ice left in my cup after I brew my iced coffee?
Try using bigger ice cubes when making your iced coffee – these will melt slower and give you ice in your drink for longer! Also, ensure you have filled the tumbler to the ice marking.
Why doesn't the iced coffeemaker fill the tumbler with iced coffee to the top?
We know many people like to customize their coffee beverages. For this reason, we designed the machine to leave a little extra room for milks, cream, sugar or syrups! However, for a more full tumbler, you can fill the water reservoir to the "MAX FILL" line.
Can I use a different tumbler / cup for making iced coffee?
Sure! Most cups should fit underneath the spout of the iced coffeemaker – just ensure you keep the same ratio of water-grounds-ice to create the best tasting iced coffee!
Why isn't the coffee dispensing into my tumbler?
The drip-stop might be set to closed

. Slide the drip-stop over to open

and your coffee will flow through.
Why are there grounds in my iced coffee?
You may have over-filled your reusable coffee filter with grounds and they could have spilled over the top. Although this is uncommon, try using a little less grounds next time and that will solve your grounds issue!
How do I turn my iced coffeemaker off?
The iced coffeemaker will turn off on its own after the brewing cycle has completed. If you would like to pause the brewing cycle, you can unplug the unit. Plug the unit back in to resume brewing and allow machine to finish brewing before it turns off.